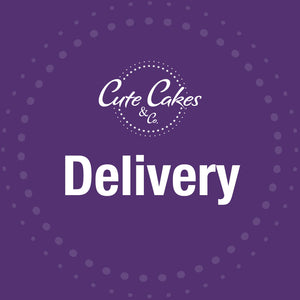 We'd love to deliver.
Have you already placed an order for collection, but now require delivery? 
Great news, we can organise that for you.

Simply click the above 'add to cart'  button, then at the checkout,
1) choose the date and time of your original order,
2) in the notes section, let us know your original order number. ( It's important, we need this) 
3) Fill in your delivery information, your delivery fee will be calculated at the checkout.  4) Make the payment. ✨Ta-da! You're done.
P.S   If you haven't placed an order yet, you don't need to add this to your cart. The checkout will ask you if you need delivery automatically.